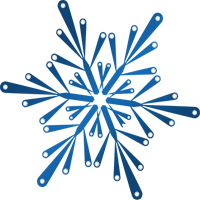 Air Conditioning
REPAIR • REPLACEMENT • MAINTENANCE
Call Custom Climate Professionals LLC for air conditioning repair and replacements, professional air purification, ventilation problems, and heat pump repair and seasonal safety inspections. We are your complete Home Air Comfort Specialists.

Call the HVAC Specialists, Custom Climate Professionals LLC today for high efficiency air conditioning installations that will keep you and your family in low cost, eco-friendly comfort all year!
A comfortable home is a happy home. That's why thousands of families choose Amana Systems for whisper-quiet, energy-efficient heating and cooling for their homes. These sleek units allow for flexible, temperature control and with available utility rebates, the savings can start on day one.
Air Conditioning Services
air conditioner repair
air conditioner service and cleaning
high efficiency ac installation
heat pumps
compressor repair
condensate drain lines
indoor air quality
coil and duct sanitation
air purification/ sterilization
home protection: smoke alarms, co detector,
whole house surge protector
duct repair/ reroute/ modification
whole house dehumidifier
wifi / smartphone thermostats
residential zoning systems
ductless solutions
ductless mini-split systems
weather sealing/ home efficiency
thermostat service
filter replacement
Attic Insulation
Energy Efficient
Save up to 62% in energy costs each year with an ultra-efficient Trane.
Looking to cut down your energy bills? Trane heating and cooling systems can help you do just that. When properly selected, our matched systems give you improved comfort at lower operating costs. Check for the ENERGY STAR logo to identify the most efficient heating and cooling products.
Our air conditioners have a SEER (Seasonal Energy Efficiency Ratio) ranging from 13-22. The higher the efficiency rating, the more energy you save - just like buying a car with better miles per gallon.
Trane high efficiency systems are better for the environment and your wallet.

Savings based on rating of a matched system
The majority of systems installed prior to 2006 are 10 SEER or lower. Potential energy savings may vary depending on your lifestyle, system settings, equipment maintenance, local climate, home construction and installation of equipment and duct system.