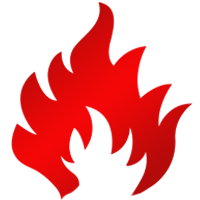 Heating
REPAIR • REPLACEMENT • MAINTENANCE
Call Custom Climate Professionals LLC for furnace repair and replacements, professional air purification, ventilation problems, and heat pump repair or furnace cleaning and seasonal safety inspections. We are your complete Home Air Comfort Specialists.

Call the HVAC Specialists, Custom Climate Professionals LLC today for high efficiency furnace installations that will keep you and your family in low cost, eco-friendly comfort all year!
Whether you have a heating system that is not operating efficiently, or you simply need to find a dependable HVAC contractor to complete routine maintenance, you can rely on the heating service experts at Custom Climate Professionals. When Colorado Springs residents have searched for a top-quality heating company to complete a quick furnace repair that is completed right the first time – they contact Custom Climate Professionals at 1-877-445-2302.
Heating Services
furnace repair
furnace service and cleaning
high efficiency furnace
heat pumps
indoor air quality
coil and duct sanitation
home protection- smoke alarms, co detector,
whole house surge protector
whole house humidifier
duct repair/ reroute/ modification
wifi / smartphone thermostats
residential zoning systems
ductless mini systems
weather sealing/ home efficiency
thermostat service
filter replacement
Attic Insulation
The key to keeping any mechanical unit running smooth is keeping up with a service schedule. This is especially critical for operation of any heating system in Colorado. Our licensed and insured team of heating service experts takes pride in offering prompt and professional heating service to every customer. Our goal is to ensure to keep your heater running smooth and efficiently. Contact us today to learn about all the heating service solutions we offer.
It doesn't matter if you have a gas furnace, or a heat pump system, when your heater is broken it can seriously impact your quality of life. Therefore, Custom Climate Professionals offers reliable and effective heating repair programs and strives to provide the best heating Colorado Springs home owners can get. Our heating repair technicians take tremendous pride in properly diagnosing and fixing your heating unit right, the first time.
Heating System or Furnace Replacement and Installation
Custom Climate Professionals is a certified dealer of quality-brands including Amana. When you need a furnace replacement completed in a timely manner contact Custom Climate Professionals. Our installation experts are continually trained on the newest technology and will always ensure you receive the perfect sized system to efficiently consume energy and keep your home warm when it's cold outside.